Creating staking data is easy using Field General Office.
How It Works
Easily create staking data with Field General
Use data from CAD and PDF files to prepare points for critical staking of curbs and buildings. The data is saved in an industry standard format and can be downloaded to any data collector for use with conventional survey equipment.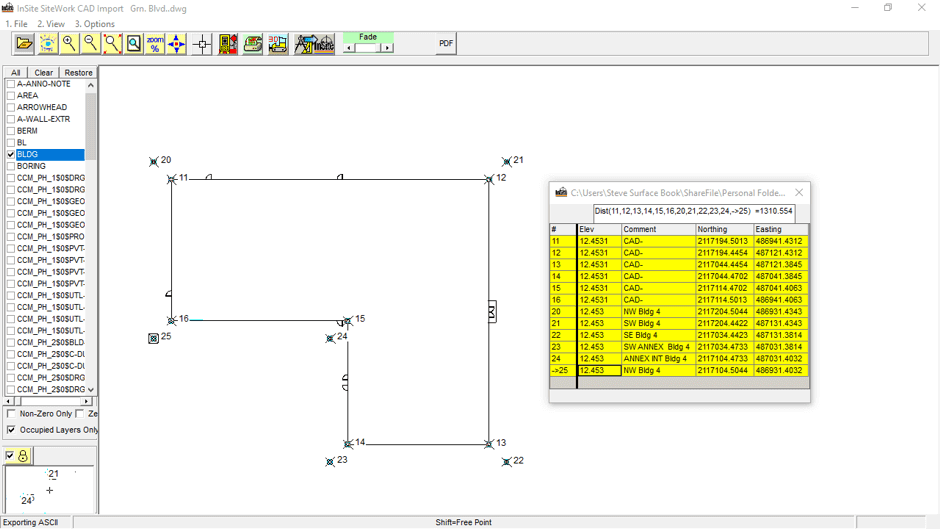 Create building corners points
Open a CAD file with Field General. Choose the Export Points Icon and select the Building Corners and enter the finished floor elevation for the building. A comment for each point can be added, and each point is added to the file list.
Add the offsets
Select the offset icon and reselect the building corner points from the list. Open the Offset Toolbox and enter the offset value. The offset points with point numbers are displayed.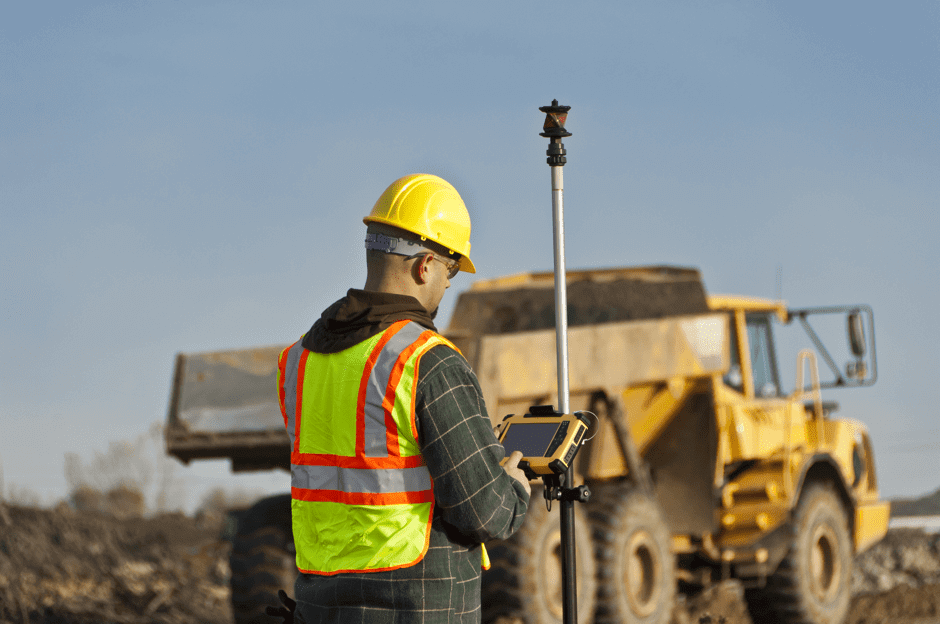 Download to a data collector
You can also print a scaled plan with the point locations and numbers for reference during stake-out.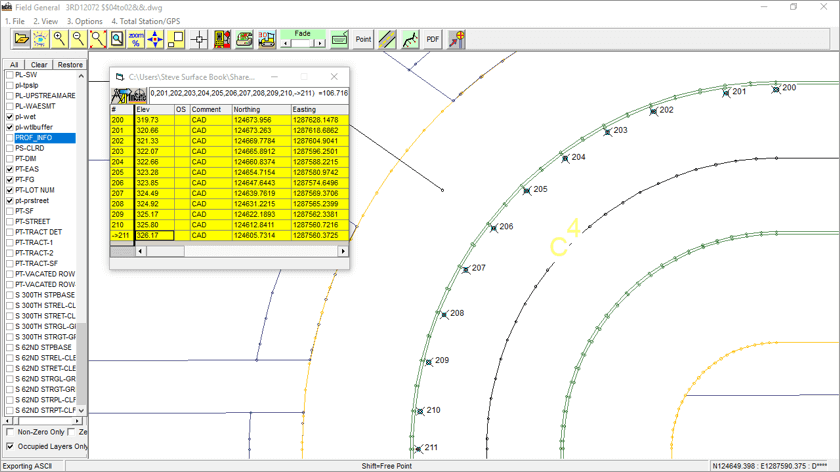 Stake out curbs
Enter in the elevations along the curb that are given, and select intermediate points on the curb to calculate elevations for. Set the offset distance and staking interval and let Field General generate the staking file.