On-Demand Courses and Video Help
Access on-demand courses and video help through the Help menu of Elevation Pro.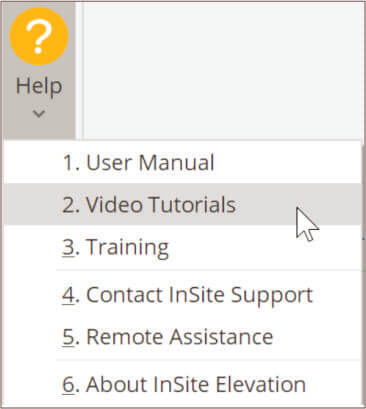 Video Help for InSite SiteWork and Elevation Pro: Follow the same outline and content as the PDF manual found in the HELP menu of the software.
On-Demand Courses: SiteWork Only* are taught in half-hour increments and is progressive.
*Available through InSite SiteWork 2019 and higher.
If you have questions about training contact us at 877.746-7483.