For over 30 years, InSite Software has been developing software to help earthwork estimators be more accurate, productive, and profitable. We are recognized for our software innovations and continue to expand our product offerings to meet the growing productivity needs of our customers. Today, InSite's Earthwork Take-Off & GPS Modeling Solutions are the top choice for estimators and engineers.
How Much is the Dirt? Video Introduction
PDF and CAD Cut & Fill Takeoff
This ten minute video provides a comprehensive overview of Insite SiteWork, and how it provides effective tools for earthwork and utility software for the excavation, general contracting and engineering industries.
Celebrating 30 Years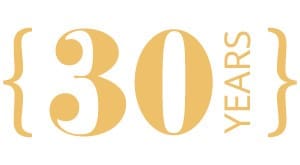 In 1988, Richard Chasman founded InSite Software Inc. and was soon joined by Steve Warfle. The need for cost effective excavation take-off software was key to the company's early success. InSite SiteWork solved the problem of manual earthwork calculations that were extremely time consuming. Capitalizing on the early PCs ability to handle repetitive calculations, InSite SiteWork coupled with a digitizer tablet could save 5 times the labor needed for earthwork take-off and greatly improved accuracy. READ MORE