Special features include multi-monitor display support with coordinated cursors, exclusive 3-D live updates, line selection of contours for vector PDFs and Total Site Triangulation™ which provides the most accurate method for surface generation.
InSite Elevation Advantages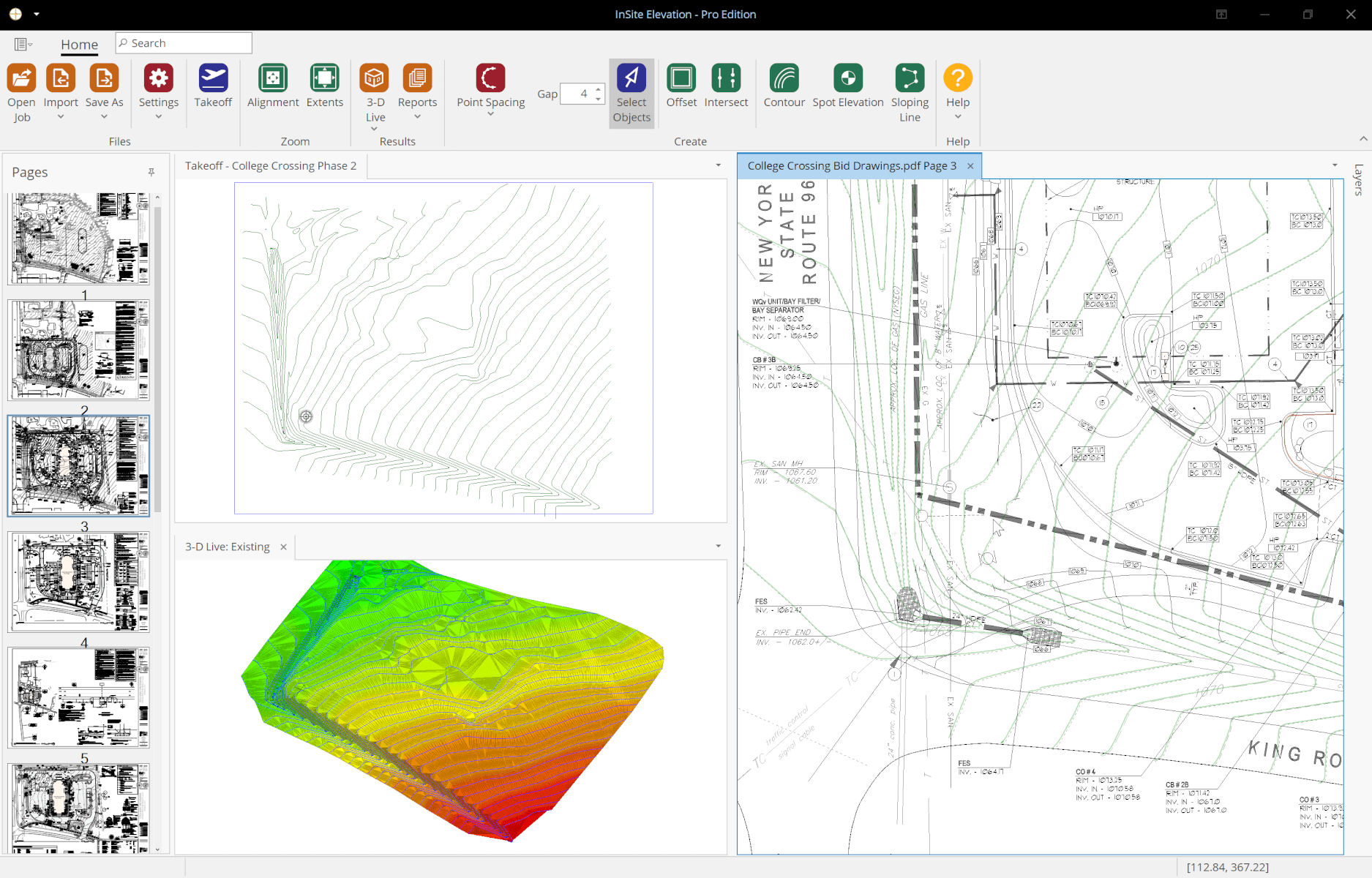 Multiple windows with coordinated cursors
A zoomed image makes even the smallest detail easy to see while the overall allows a view of the entire site.
Insite's exclusive 3-D Live™
Real time 3-D updates each time data is entered or edited.
Line selection for vector PDFs
Quickly select contours (even dashed existing) with one click. No tracing!
Total Site Triangulation™
Simply the most accurate method available for surface generation. Learn more about triangulation.
How It Works
PDF Take-offs
Start a PDF take-off (CAD import shown later) by selecting an image file from the thumbnail display.
Easily verify scale
Check the scale by selecting two points of a known distance.
Enter the existing grades
Simple menus are easy to follow. Grade information can consist of spot elevations, contours, and break lines.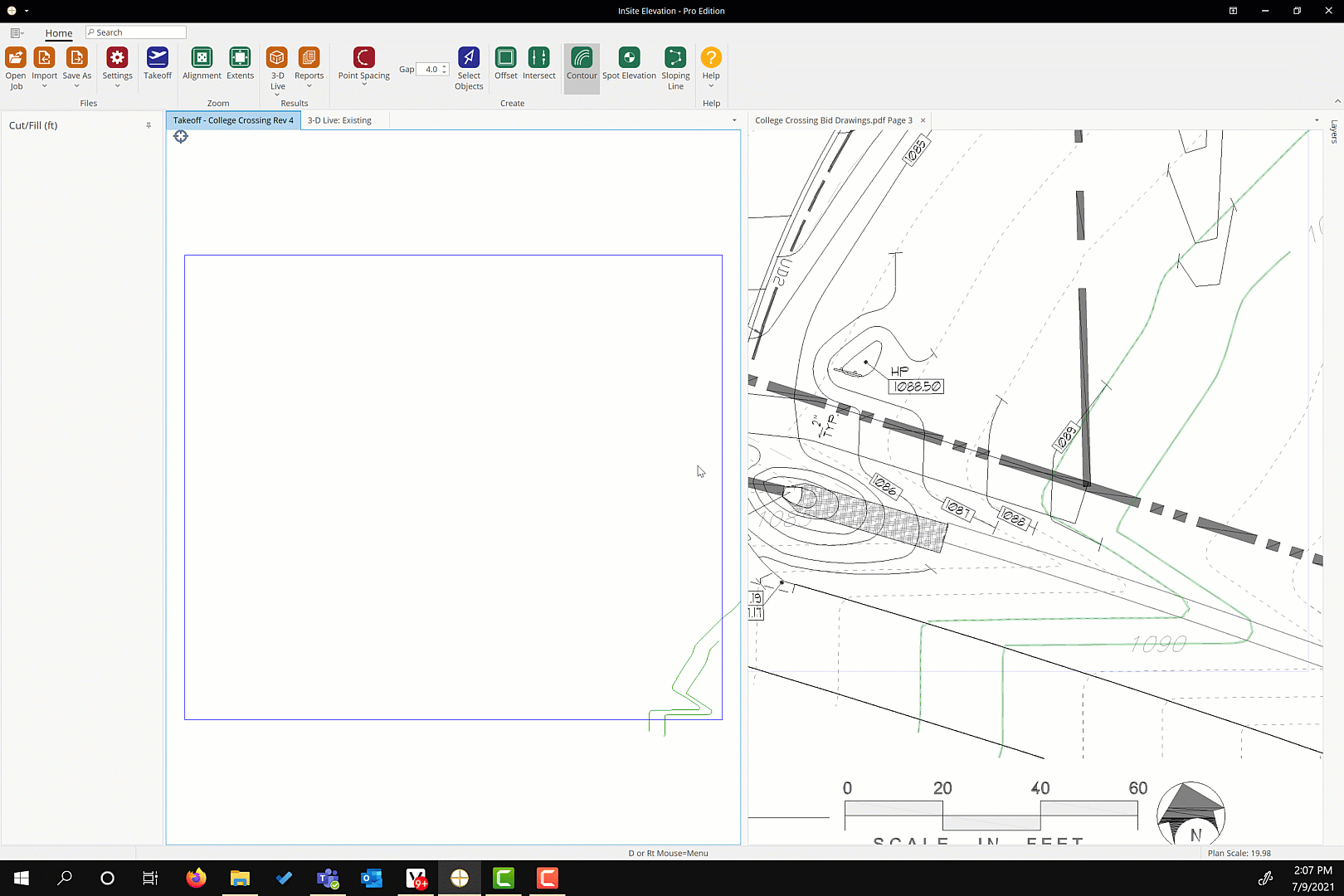 3-D Live™
Watch 3-D Live™ draw the triangulated surface in real time.
Add the proposed grades
Use the offset tool to model curbs, swales, retaining walls and other site features.