InSite Elevation Software for earthwork takeoffs and construction estimating calculates cut and fill, stripping, strata quantities, paving and concrete materials, topsoil re-spread, areas, lengths, and trench calculations. Create GPS models and generate construction staking data.
InSite Software has been a fantastic tool for me. It takes the guesswork out on bidding and has saved me so much time on estimating a project- Plank LLC
Start Tour
The tour below is organized into a set of topics that provide a complete overview of InSite Elevation.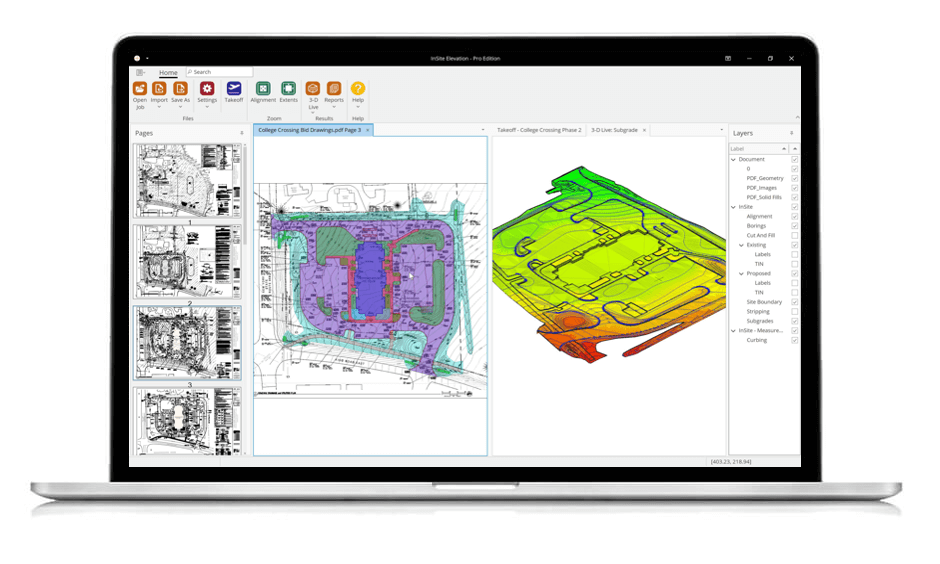 Features
Combine Data from Multiple Sources
Vector (PDF, DWG, DXF, etc.), image files (PDF, TIF, etc.), or data imported from a data collector or any combination.
Watch the video below to see how easy it is to work with PDF, CAD, Google Earth and drone data at the same time

Totally Portable
With no digitizer, take-offs can be done on a laptop anywhere.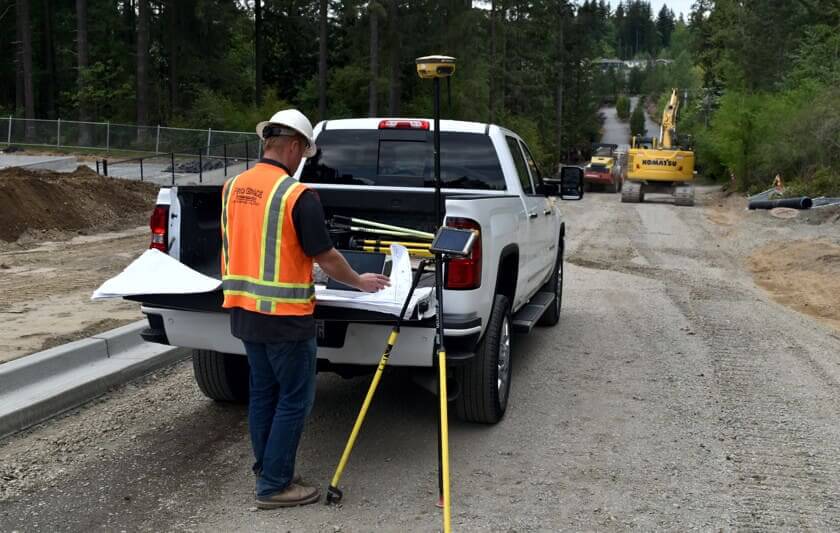 Save on Plan Costs
No need to print or purchase plans.
No Tracing
Select lines and contours on PDFs. Import entire layers with CAD files. One user wrote "I am selecting existing grades right now and I would say 10 times faster is conservative. "
Align Multi-Page Documents
Multi-sheet PDFs (subdivisions, office parks, schools, water treatment, etc.) can be merged into one large take-off.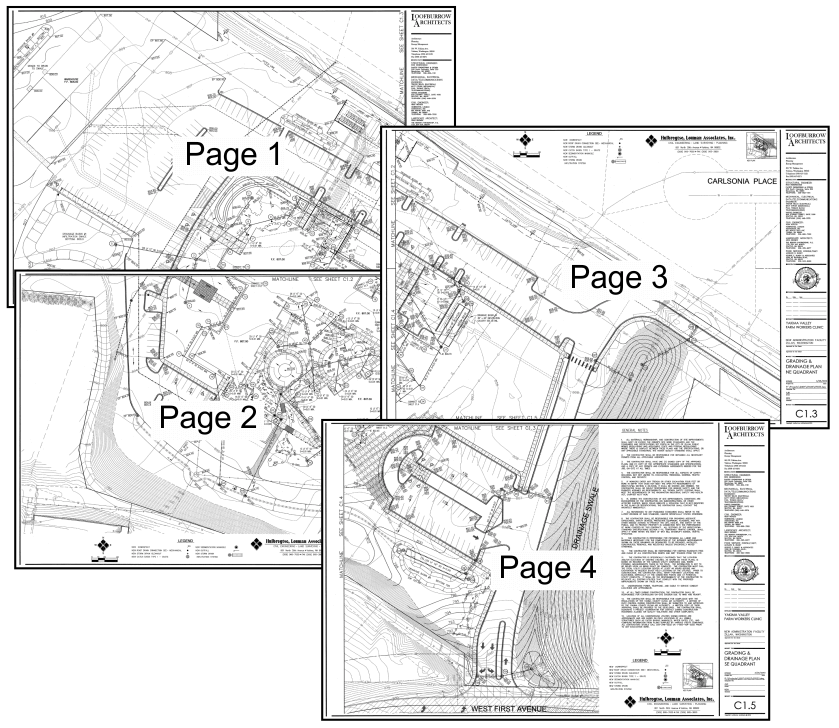 Watch the video below to see how InSite Elevations' multiple work spaces helps simplify the PDF alignment and data entry processes
Dynamic Site Balancer™
Value engineer sites with ease.
Watch how easy it is to value engineer a site

Cut Quantities by Strata
Just add boring log depth and location.
Fast Topsoil Stripping or Demolition Adjustments
Indicate the stripping or demo thickness or remove to a strata layer.
Fill Requirements by Region
InSite automatically lists the fill required for each subgrade footprint (paving areas, buildings, topsoil areas, etc.).
Subgrade Cut & Fill Report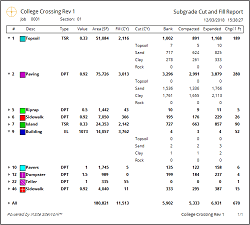 Click to view full screen
Material Take-off
Concrete, asphalt, sub-base, etc.
Subgrade Materials Report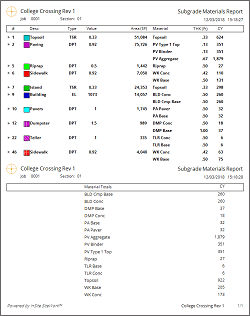 Topsoil Replacement
Select the entire jobsite and InSite automatically subtracts the structural and paved areas.