InSite Elevation earthwork software provides instantaneous subgrade calculations on large projects like subdivisions with multiple subgrades. See adjustments instantly with InSite's exclusive 3-D Live™.
InSite Elevation Advantages
Flexibility
Adjust for parking lots, building pads, topsoil replacement. InSite tackles the smallest sites to the most complex projects.
Quick-Stack™ Subgrades
Requires less linework for faster take-offs. Estimators who have switched from other programs are amazed at how much faster take-off and revisions can be done with InSite Elevation.
Instant adjustments with 3-D Live™
View high resolution 3-Ds of existing, proposed, and subgrade surfaces in a window or on another monitor.
No-work subgrades
Enter existing buildings, wetlands, a grove of trees, etc. and the area is instantly excluded from all earthwork calculations.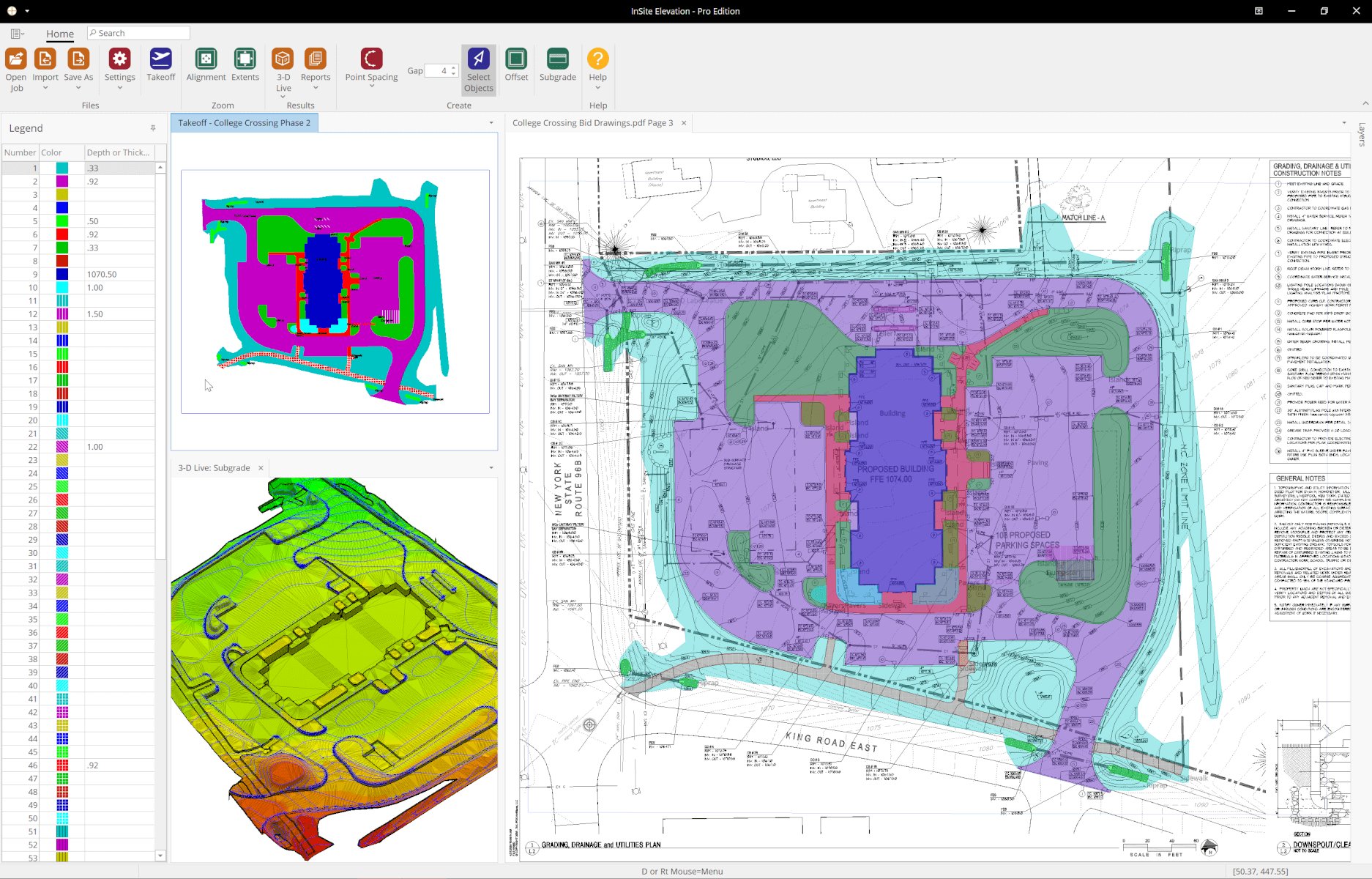 How It Works
Enter the paving perimeter and paving schedule
Materials take-off is simultaneous, and the cut and fill are calculated to the subgrade box-out.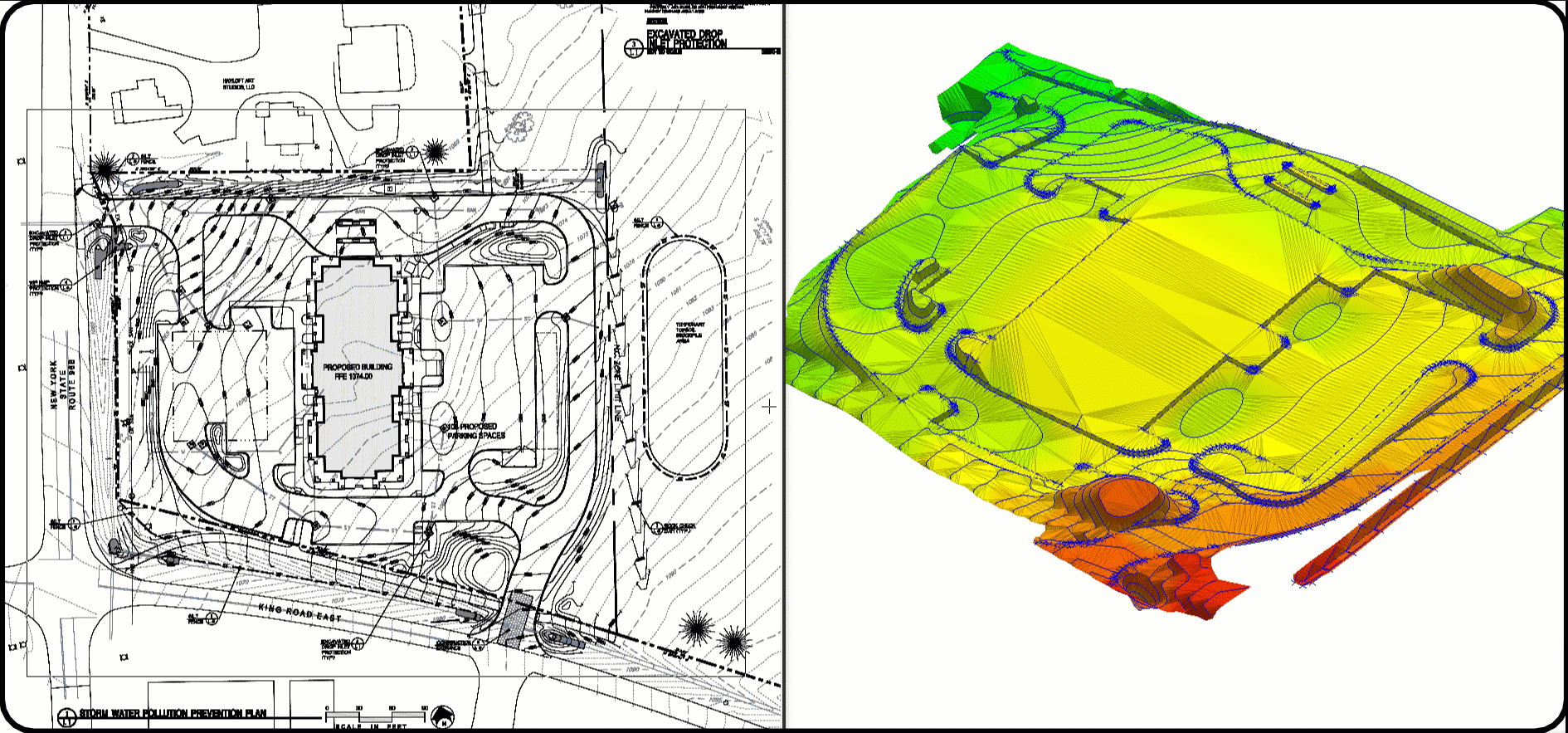 Add the islands and sidewalks
No donut holes and no double tracing! With InSite's Quick-Stack™ Subgrades the new subgrades automatically eclipse the paving entered in step 1.
Add building pads (tanks, vaults, etc.)
Elevation subgrades ignore the proposed surface and calculate to the specified elevation. No complex linework!
Verify Adjustments
Watch 3-D Live™ instantly verify the adjustments.
Fast topsoil re-spread
Copy the site boundary and all the other subgrades are automatically subtracted from this footprint. Add the topsoil requirement and the cut and fill will be calculated below the proposed grade to this value. Topsoil volumes are also calculated.