InSite Elevation provides detailed site graphics which increases confidence for more accurate and tighter bidding and hard graphic evidence of all calculations.
InSite Elevation Advantages
Prove the numbers
Detailed site graphics provide the confidence to bid tighter.
Settle disputes over quantity
InSite Elevation provides hard graphic evidence of all calculations.
How It Works
Grading schematic
Export the original PDF with options to display the take-off layers and Cut & Fill.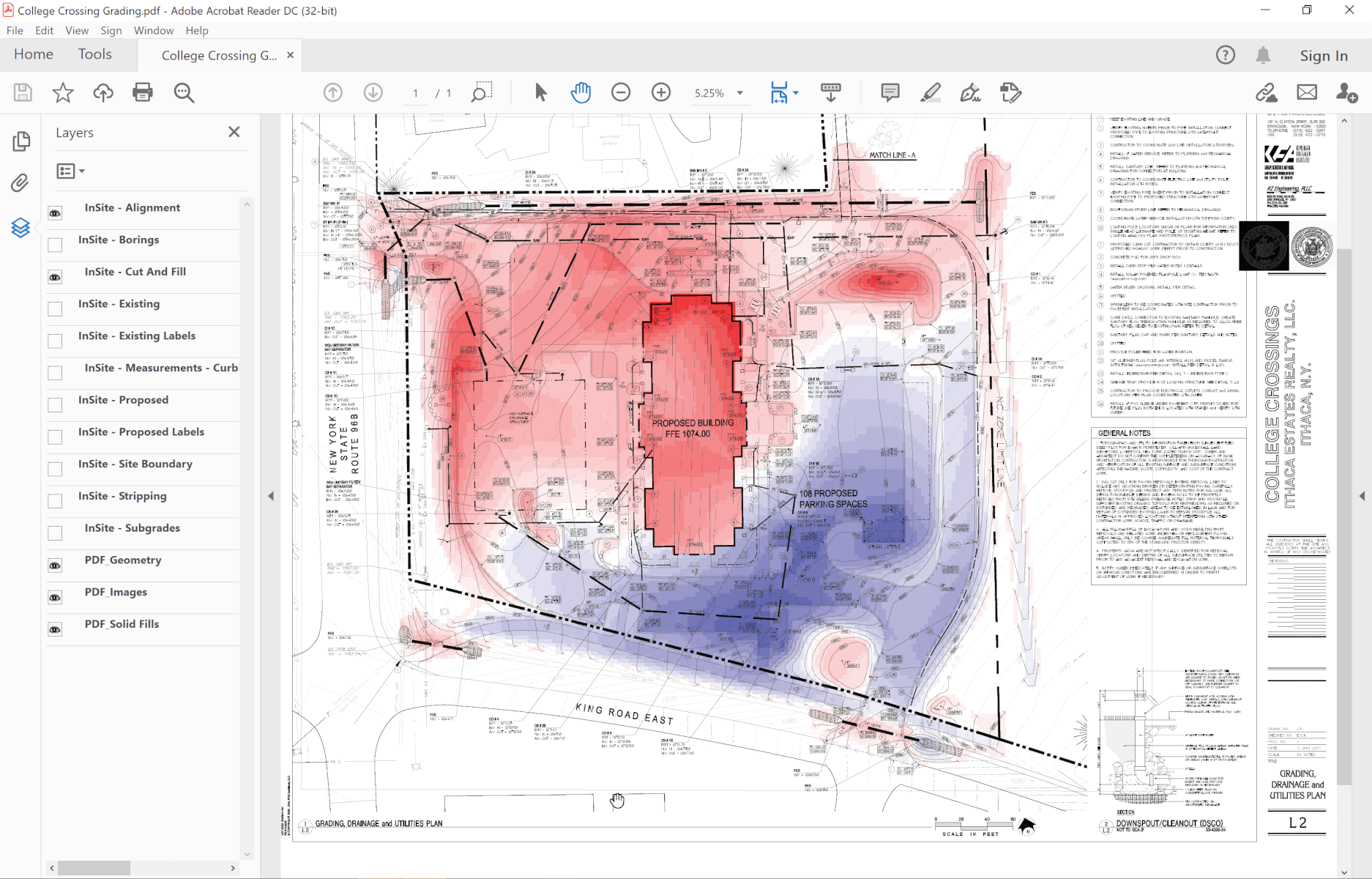 Cross sections
Cross sections can be taken in X and Y orientations of the site or by selecting a line or series of points to create a profile. Any of the Strata and Stripping Layers can be included with the existing and proposed surfaces.
The plan view below shows a created cross section, ready for PDF export for validation of the site numbers. The blue shading indicates the water table.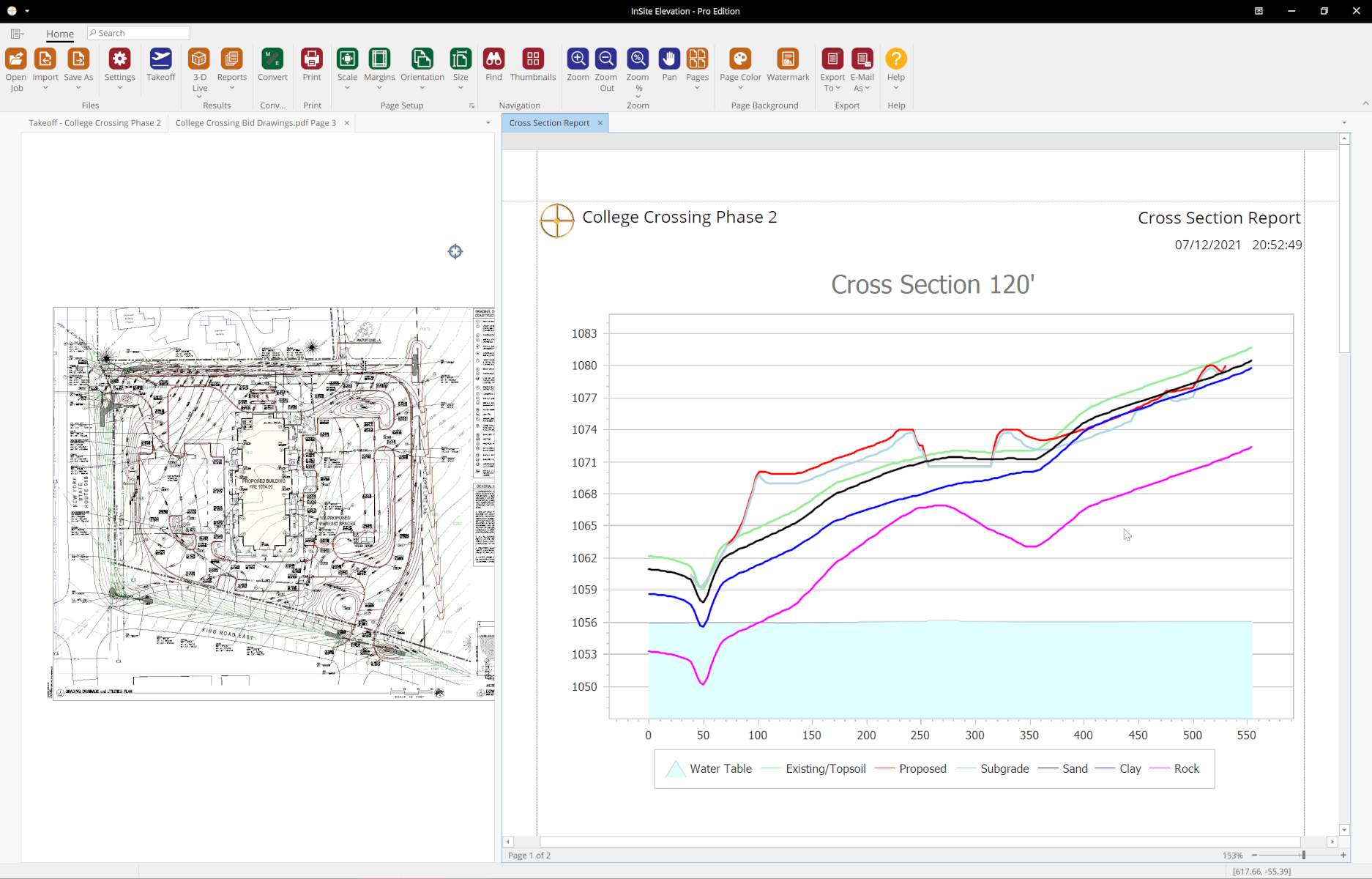 Instant updates with 3-D Live™
View existing, proposed, and subgrade surfaces in a window or on a second monitor. A coordinated cursor between the 2-D and 3-D triangulated surfaces validates input. New additions (contours, spot elevations, subgrades, etc.) and edits are instantly updated with 3-D Live.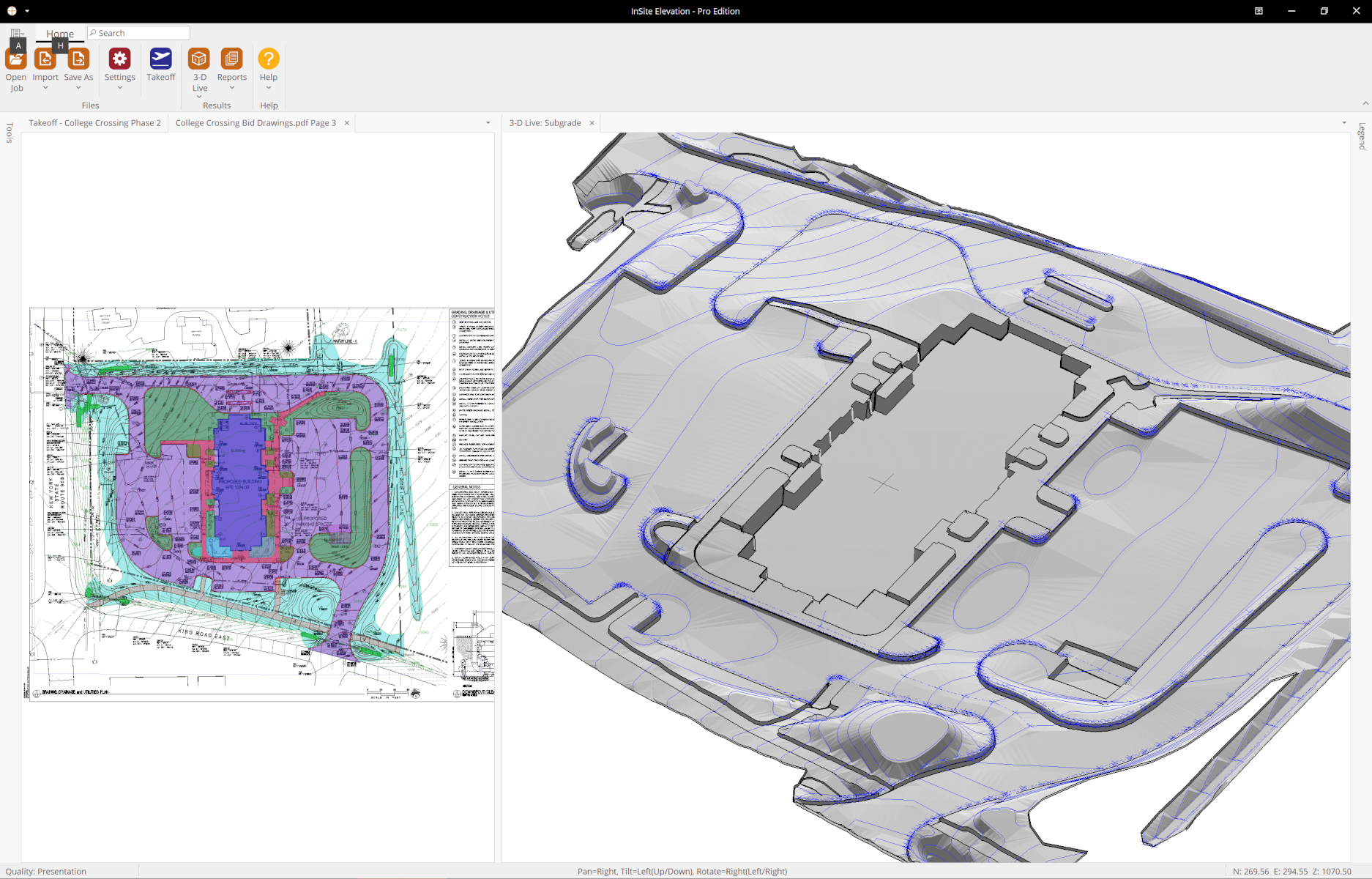 Import Google Earth Images
Align Images to the site and overlay any takeoff feature. Use the coordinated cursor to identify challenges.