InSite Announces Elevation Pro at ConExpo/Con-AGG

Earthwork Contractors Will "Dig" InSite Software's Elevation Pro
Industry-Leading Software Package Gives Estimators a Competitive Edge
LAS VEGAS (March 15, 2023) ― InSite Software officially took the wraps off its Elevation Pro softwarepackage today at CONEXPO-CON/AGG, North America's largest construction industry show. The product rollout comes three years after InSite debuted two early versions of Elevation at CONEXPO-CON/AGG just prior to the COVID-19 shutdown. "Elevation Pro is a totally new software product that revolutionizes the sitework sector," said Steve Warfle, president and chief product officer for Insite Software. "Our development team started working with customer focus groups, strategizing with industry partners, and studying the competitive landscape. We figured out what features today's modern earthwork estimators require to increase production and minimize the wages spent on takeoff and modeling."
"I'm a big fan, I'm really impressed with the software and how easy it was to start using," said Jeff Pitzer, who was among the first to start using Elevation Pro last September after launching Civil Works LLC in suburban Charlotte, North Carolina…."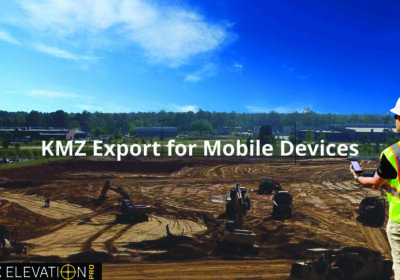 VIEW EXPORTED KMZ DATA
InSite Elevation Pro exports KMZ files to third-party mapping applications like Google Earth, Map Plus, and other geo-browsers with up-to-the-minute job site data. Original PDF or CAD file data can be overlaid with cut and fill contours, subgrades, stripping regions, or area/length take-off before export.
Watch Video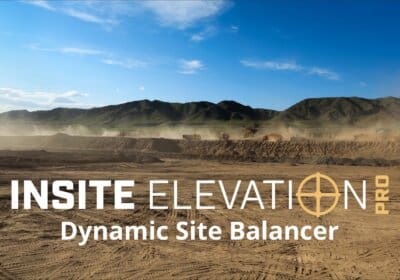 LOWER JOB COSTS WITH THE DYNAMIC SITE BALANCER
InSite Elevation Pro's Dynamic Site Balancer™ makes it simple to adjust entire job sites or individual sitework regions to minimize import or export and lower costs. New job site designs can be contoured to validate changes. Easily adjust site grades to achieve an acceptable balance, or adjust either an entire site or individual areas. Communicate changes with managers, engineering and developers to keep your earthwork projects on running time.
Watch Video
CATALANO CONSTRUCTION GAINS A COMPETITIVE EDGE USING INSITE ELEVATION PRO
Watch Video