Putting Take-Off to the Test- A Case Study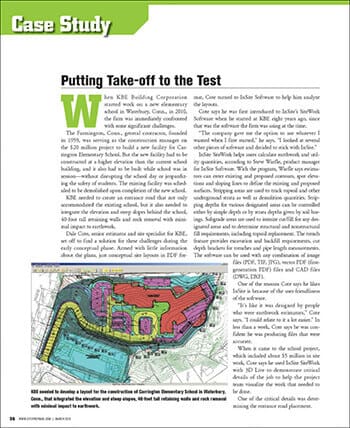 Learn how InSite SiteWork software helped KBE Building Corporation calculate earthwork and utility quantities for a new elementary school construction project.
KBE needed to develop a layout for the construction of Carrington Elementary School that integrated the elevation and steep slopes, 40-foot retaining walls and rock removal with minimal impact to earthwork.
Read the complete article, "Putting Take-off to the Test" as a PDF file on the BNP Media website to see how they were able to meet these challenges using InSite SiteWork software.
The true benefits of the software proved to be its accuracy and time-saving tools, along with only taking the user only three days to build files versus six days that it used to take him.