InSite SiteWork offers advanced tools for surface import from GPS, total stations and drones and exporting point data to GPS and total stations. Verify existing site topography, calculate "as-builts" and easily create rough grade stake-out data.
InSite SiteWork Advantages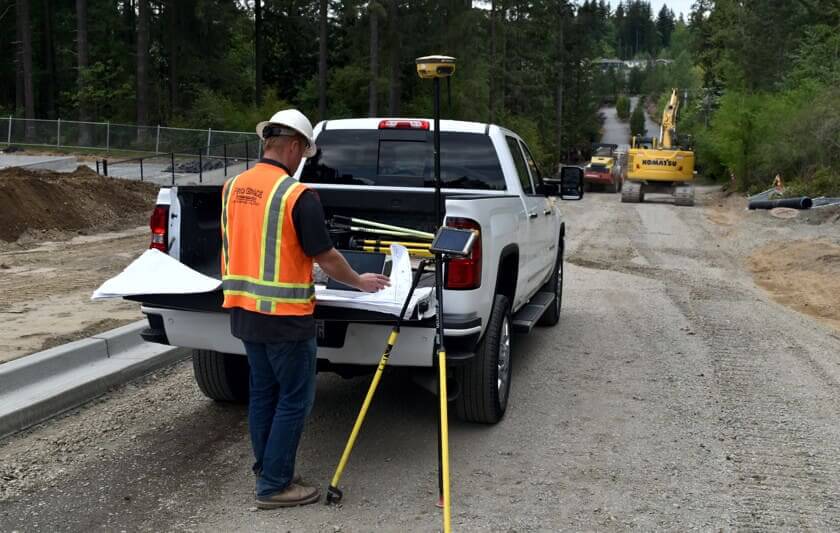 Import surface data from GPS, Total Stations and Drones
Quick and easy site verification
Calculate as-builts
Easily create rough grade stake-out data
How It Works
To verify the existing topographic data
Use drone data or record enough points to accurately reflect the topography of the site. Align and import into InSite SiteWork. A triangulated surface model is created and can be used for site verification, as-built calculations, and mining/landfill interval calculations.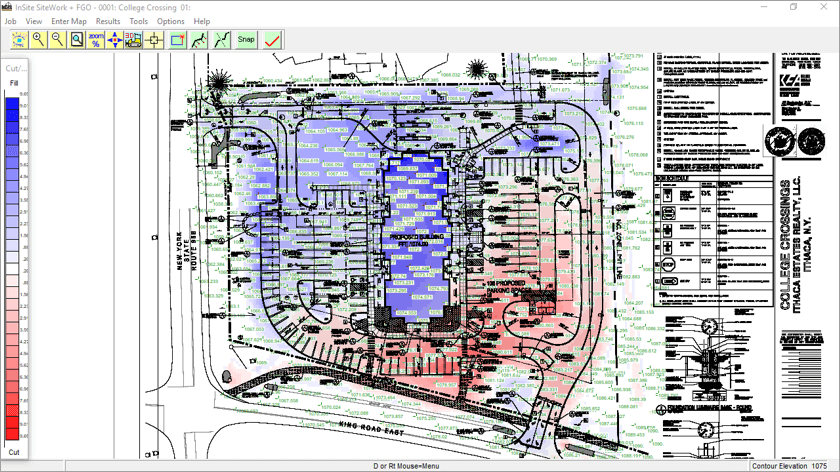 To export proposed or subgrade surface for rough layout
Select a surface for export and indicate point spacing.
Precision point staking from CAD or vector PDF
Select points for precise X and Y (northing and easting) placement, and choose any surface elevation (existing, proposed, stripping, subgrade) or CAD derived elevation.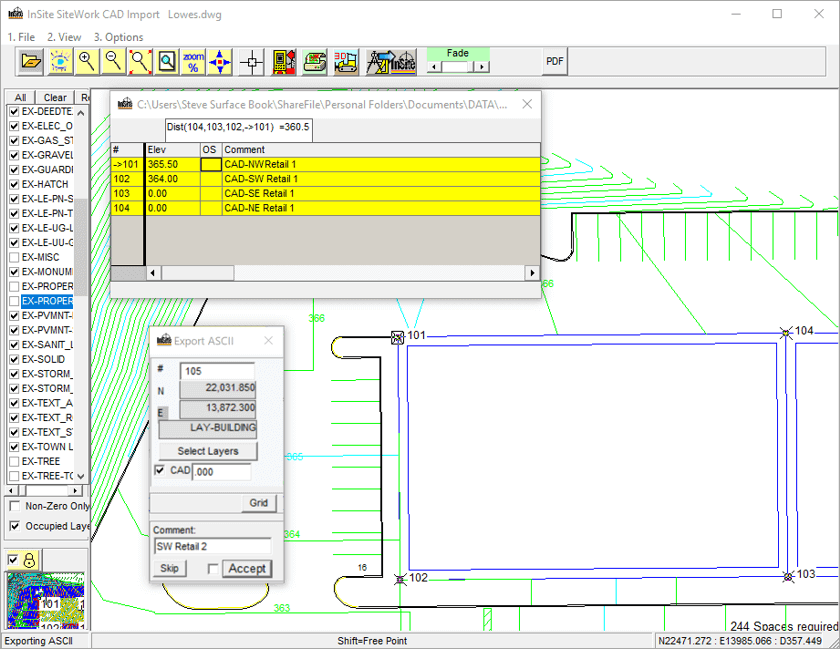 Elevate your game with Field General® Office
Generate GPS Machine Control Models for export to Topcon, Trimble, CAT Accugrade, Leica, Komatsu and all other machine control systems.
Create detailed staking files. Curb offsets, structure offsets and road staking (vertical curves). Click here for more information.