Introducing Elevation Pro's All New RockAlert™
Included with the latest version of Elevation Pro is a new and improved customer favorite, RockAlert™.
RockAlert gives you the ability to easily identify where rock, water, or any other costly strata will be encountered.
Keep reading to find out how RockAlert helped Rusty Welch of LeoTerra Development.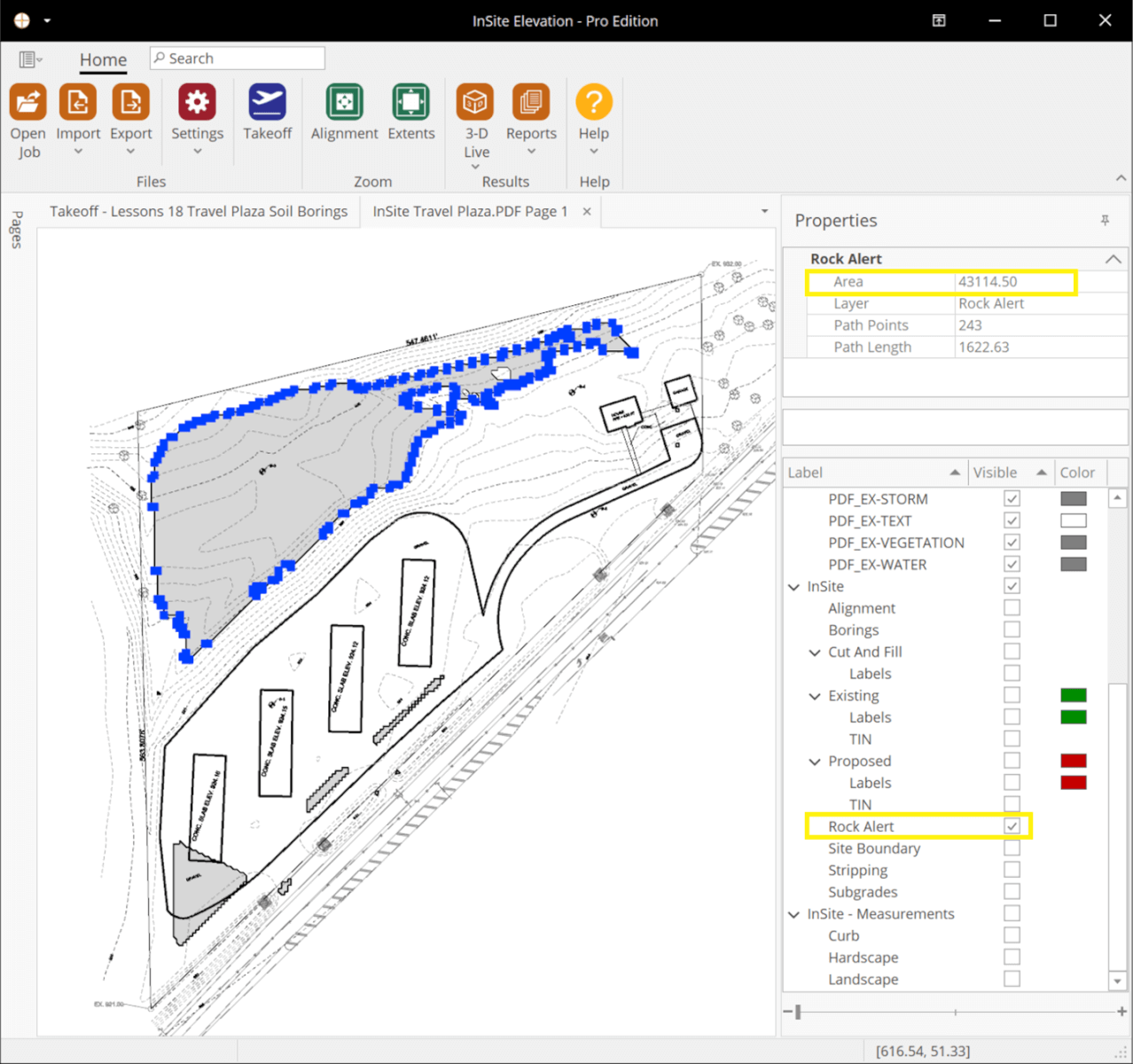 RockAlert™ Customer Success Story
One of our customers was running a pre-release version with the new RockAlert output and sent this email to us.
Thanks for the help today.
I've attached a project file where we were able to see the Rock Alert feature come into play for an upcoming phase of the project. Thought it might be something you may find of interest. This is the first of 3 phases on this project, so we expect we may encounter more rock on the later phases.
Part of why this was so timely for us, our field crews hit rock on three other projects north-east of this region in the last few weeks, all similar borings. All of which the engineer thought rock wasn't going to be an issue since they didn't have the strata mapped. It was very insightful to know we likely need to be prepared at this site as well as we begin to mobilize.
Thanks again,
Rusty Welch
Estimator
LeoTerra Development Inc.
We appreciate and thank Rusty for the positive feedback.